The Manhattan Pizza Project
In early 2021, Manhattan Pizza asked RedVMX to step in and bring their customer-facing endpoints into the state-of-the-art and make a lasting impression on its customers.  After substantial completion of the site, Manhattan Pizza asked us to come on as Managed I.T. partners in order to streamline their internal workflows and remove legacy platforms and equipment.
It all starts with a great website
Every impression matters, whether its a visitor for the first time or a return customer.  This is why RedVMX worked with Manhattan Pizza to get a great looking and functioning website built within budget, and with optimal time for testing and launch.
Location, Location, Location!
As a part of the redesign, we made sure to put a focus on the Locations page, as much of the website traffic is driven to find a store.  Because of this, we made sure to integrate social media links and other useful information.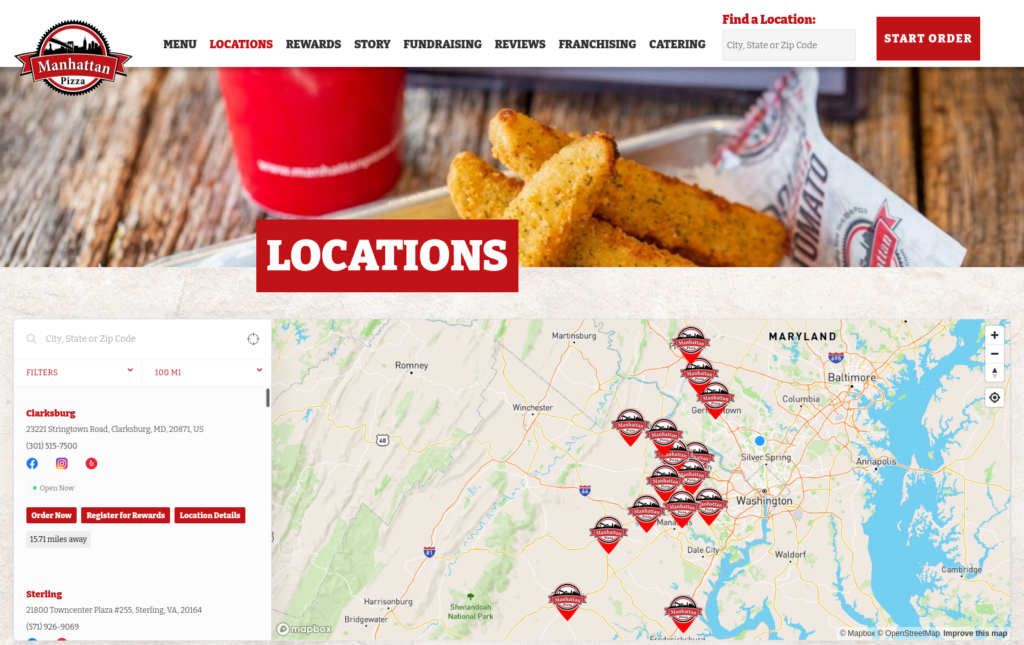 Bringing in Brooklyn Bros Pizzeria
In addition to updating the Manhattan Pizza site, we also worked with their sister company, Brooklyn Brothers Pizzeria